Social Distancing Doesn't Have to Mean Abandoning Local Businesses.
UPDATE: June 2, 2020
As the situation rapidly changes regarding openings, best practices, and store availability, we highly recommend you check individual businesses for the most up to date information. Most of our small businesses can be found on Facebook or have a phone number listed online or on our website. Or you can call us at the Visitors Center directly and we will be happy to help.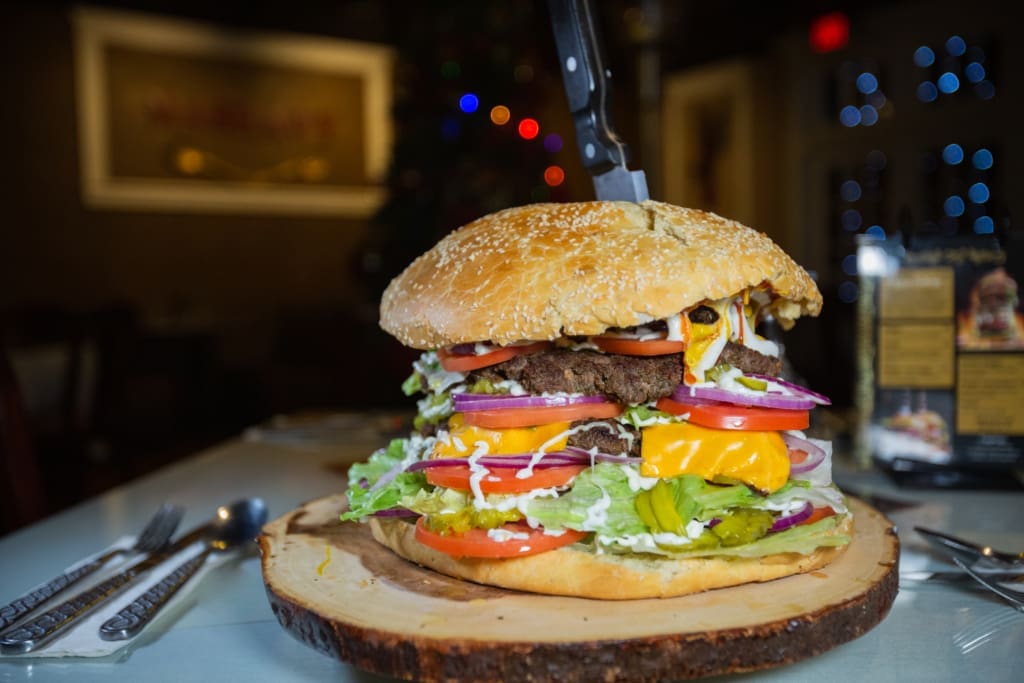 Just like first responders, law enforcement officers, health care professionals, and retail staff, hospitality and service industry workers are risking exposure to the Coronavirus to make sure products and services are still available to consumers. The following are ways to extend the gratitude during this unprecedented time:
Tip, tip, TIP! Whether you are dining in, picking up something to-go, getting delivery, or ordering curb side service, please think about what an extra few bucks means to these workers. Most tipped restaurant workers in Florida only make $5.08, and any additional tips will go far in a time like this where income for tomorrow is not guaranteed. *Note: Dining in is no longer an option during the COVID-19 Safer at Home Order. Please make sure to tip when you pick up or have your order delivered!
Buy Ahead. With many stores and restaurants limiting hours or in-person options, buying items in advance will help bot only you, but them as well! You'll feel a lot better eating your favorite meal from a local restaurant knowing you did your part to help reduce the spread of the virus while also contributing to their economic success. *Note: With non-essential businesses closed until further notice, it's important to know what stores are able to provide at this time. Some places, such as Bespoken Gifts and Antiques, have limited hours where you can order over the phone and they will bring purchased items out to your car. Others, like Living Life Repurposed and A Wild Hair, have turned to Facebook and online shopping.
Consider Gift Cards or Store Credits. Gift cards are a great way to spend money at a local business and cash in later when visiting in person is more feasible. Some businesses may even offer incentives for gift card purchases during this time. Most gift cards don't expire for a while, so this is a good way to save up for holiday shopping later in the year or for gifting friends and family that you cannot visit at the moment. Don't let a special occasion go unnoticed just because you can't leave the house!
Spread the Word – Not the Germs! Help a small business out by following, commenting, and sharing their posts on social media. Many small businesses will be changing their operations and availability on a day-to-day basis and will rely on help from others to make sure changes are known. Sharing these posts on your social media accounts will help get the word out while and can be done from the comfort of your own home.
Shop Online. Many local retailers have online stores set up. Consider shopping and purchasing online and selecting pick up in store. You'll still help a small business owner make a sale while maintaining a good level of social distancing.
Make Plans to Visit Businesses, Stores, and Attractions AFTER the Virus is No Longer a Threat. Sure, our small businesses need your help now, but they will also need it after we emerge from this health pandemic. Encourage friends or family to get together once federal, state, and local health officials deem it safe to resume normal operations and gatherings. There will be plenty of opportunities to get rid of cabin fever and enjoy quality time with your loved ones within Jackson County.
Help Prevent the Spread of Germs. This last one is definitely the most important. If you are feeling sick or experiencing any of the symptoms of the Coronavirus (dry cough, fever, shortness of breath), please make the responsible decision to stay home and contact your doctor. Many physician's offices are asking for patients with COVID-19 symptoms to steer clear of offices, waiting rooms, and hospitals to reduce the risk of contaminating others. Follow the steps for prevention and if you are feeling sick as outlined by the CDC and your community is sure to be thankful! *Note: With the Safer at Home Order, it is recommended that you only leave your home for essential tasks.
Updated: April 13, 2020