Looking for a safe way to get outside while still practicing social distancing?
Try our Jackson County Scavenger Hunt! We have plenty of wide open spaces just waiting to be explored.

If you are looking for a specific activity or more information on one of the locations listed, don't hesitate to give us a call! We are more than happy to help. ? Don't forget to tag us in your photos!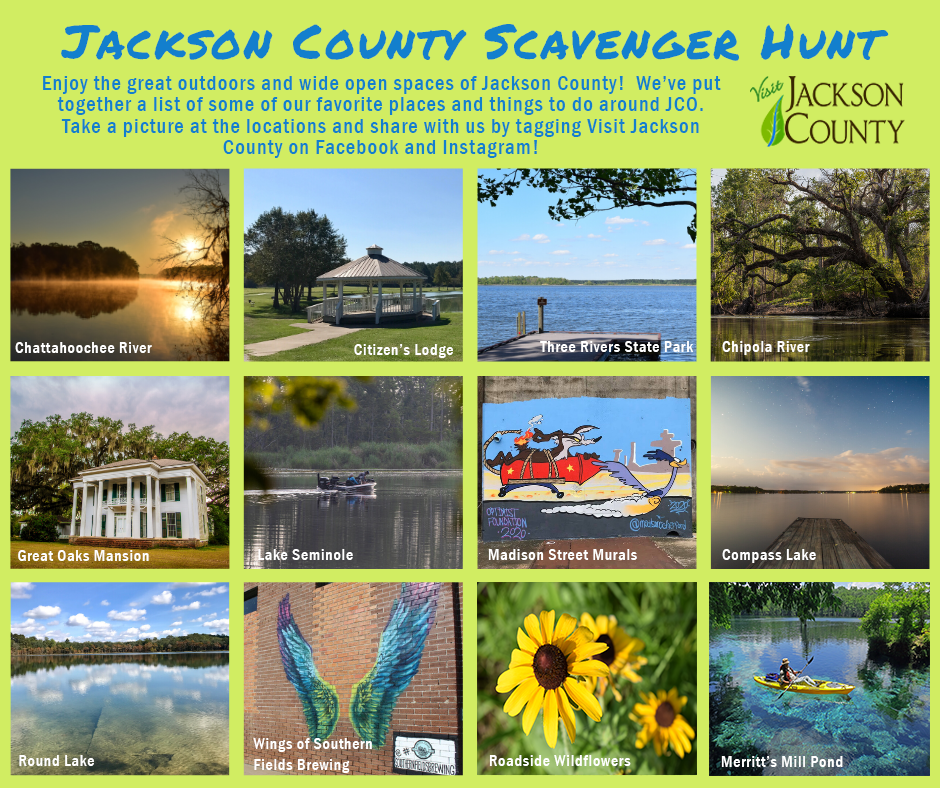 ?Photo Credits: John Starrett Photo, Kim Stone Photography, Southern Fields Brewing, and Visit Jackson County.