Curiosity is a powerful force that drives us to explore and learn more about the world around us. It fuels our creativity, ignites our passion, and helps us discover new ideas and perspectives.
In a world that is constantly changing, curiosity is more important than ever. It keeps us engaged, adaptive, and open to new possibilities. New possibilities create unforgettable memories.
Adventures and curiosity go hand in hand. When we allow ourselves to be curious about the world around us, we open ourselves up to incredible adventures. Whether it's traveling to new places or diving to new depths, curiosity leads us down paths we never would have taken otherwise. So, embrace your curiosity and let it guide you on your next adventure. Whether it's 100 feet deep or takes you to places centuries old, Jackson County has your next adventure in store.
Jackson County, Florida boasts a wealth of natural beauty and is a must-visit destination for those seeking an off the beaten path adventure. From the crystal-clear waters of Merritt's Mill Pond to the dark, ever evolving depths of Florida Caverns State Park (LINK TO FL CAVERNS WEBSITE), there's no shortage of sights to see and memories to make.
Caves and caverns have fascinated humans for centuries.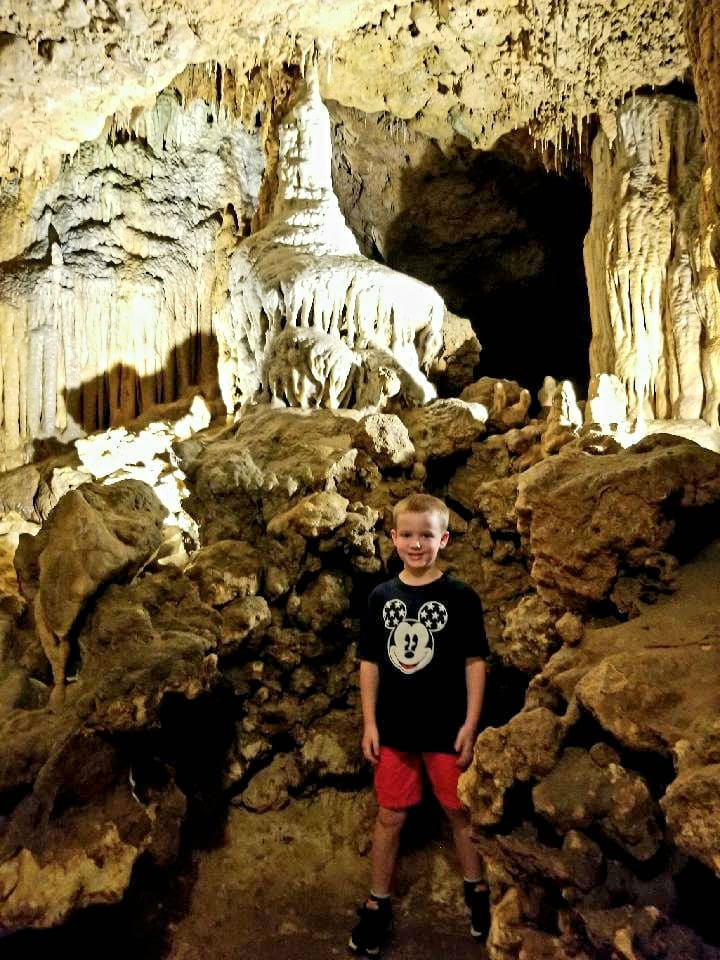 These natural phenomena are shrouded in mystery and wonder, with their twisting tunnels, underground ecosystems, and strange formations. From the eerie emptiness of the unending darkness to the deafening silence of the deep, caverns are a testament to the power and beauty of nature. With their hidden depths and unexplored passages, they continue to capture the imagination of adventurers and scientists alike.
Florida Caverns State Park is the curiosity-driven adventurer's dream. Home to miles of hiking and horseback riding trails, both well-traveled and unexplored caves, and camping sites suitable for any outdoor enthusiast's preferred camping style. Tours are available daily for those wanting to pique their curiosity and explore the depths of the only public cave tour system in Florida.
Ready to cool down by diving into some crystal clear spring water?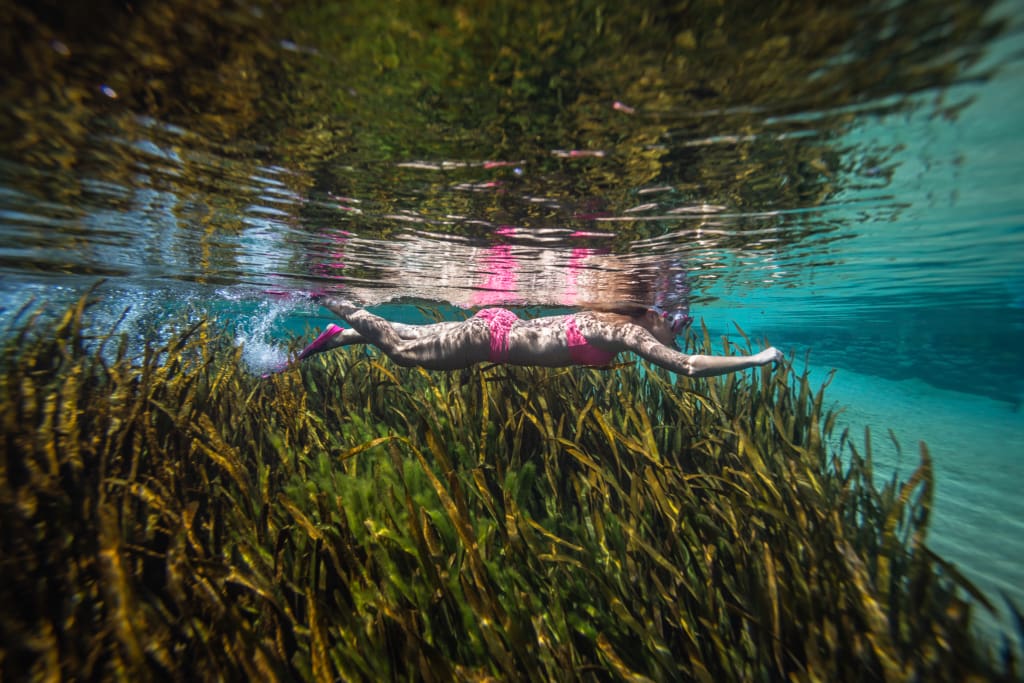 Visitors can swim, and snorkel in Blue Springs Recreational Area. (LINK TO WATER ADVENTURES PAGE) Start your next paddling adventure from Blue Springs to explore the 202-acre Merritt's Mill Pond. Over 200 million gallons of water pour through the Mill Pond on a daily basis from its 7 natural springs. Spend your day tubing (link to water adventures) down the natural spring waters in Spring Crink before joining the Chipola River. For those looking to explore the local flora and fauna, the Chipola River Greenway offers hiking trails and bird-watching opportunities.
By delving into the past,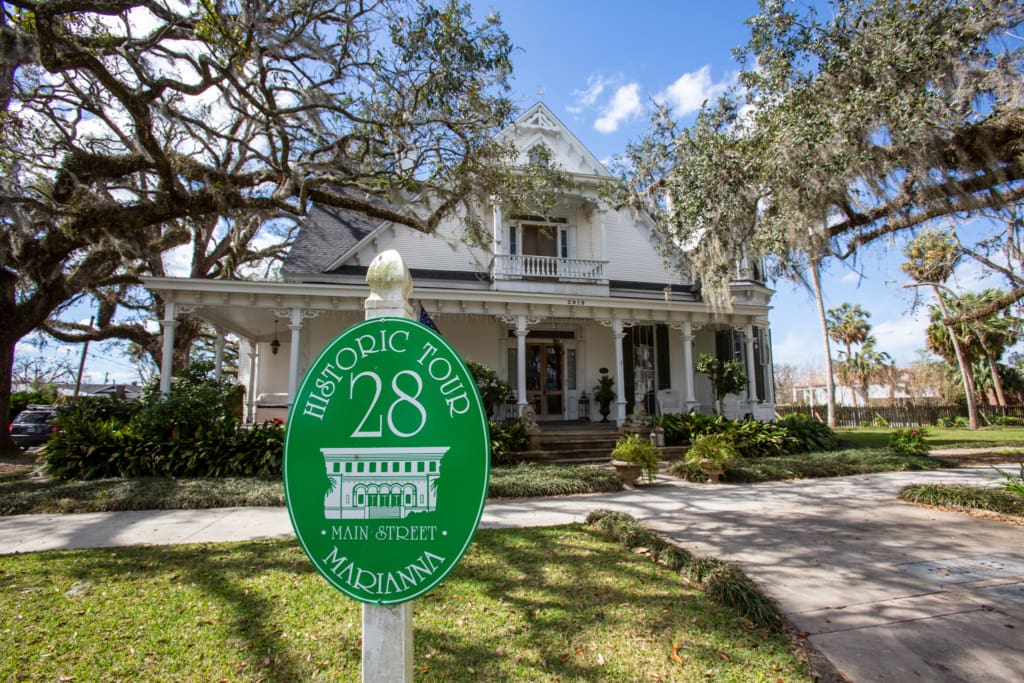 We can uncover the stories, experiences, and knowledge of those who came before us. History is a treasure trove of inspiration, offering a window into the human experience and the triumphs and struggles that have shaped our world. So let us embrace our curiosity and venture forth into the annals of history, where we can discover new perspectives, gain insight into our own lives, and be inspired to create a better future.
As the third oldest county in the state, Jackson County is also home to rich, cultural heritage and historical sites (LINK TO HISTORY SITES), including the Marianna Historic District. Home to its own piece of history, the Battle of Marianna (LINK TO BATTLE OF MARIANNA) is one of three Civil War battles fought in the state of Florida. Explore the lives of early Spanish colonial settlers by hitting the road for the Spanish Heritage Trail (LINK TO TRAIL), where you will learn of historic ghost tales at Bellamy Bridge and see the vastness of the Jim Woodruff Dam.
Whether it's the vibrant colors of the fields, the smells of the animals, or the sound of the wind rustling through the trees, there is always something new and fascinating to discover when exploring the countryside.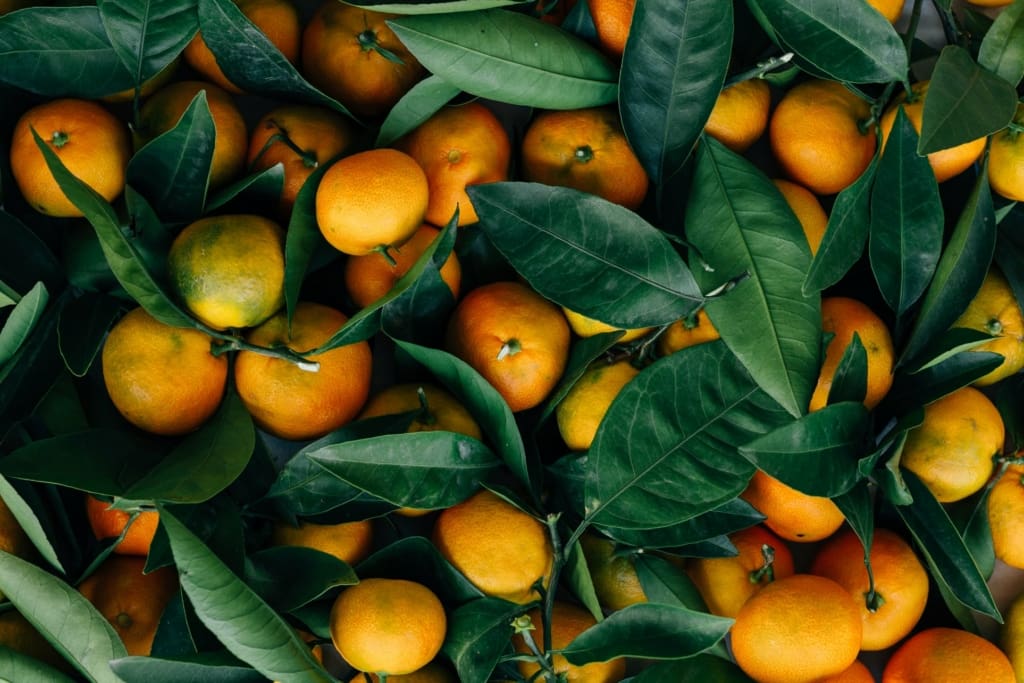 Embrace your sense of wonder and allow it to guide you as you explore a slower way of life. You may be surprised at the richness and beauty that can be found in the simplest of things.
Visiting a farm can be a refreshing change from the fast-paced city life. It's a chance to experience a slower way of life and appreciate the beauty of nature. The peaceful surroundings and the simplicity of farm living can be inspiring. Watching the animals graze, the crops grow, and the sun set over the fields can be a calming and grounding experience. It reminds us to slow down and appreciate the simple things in life.
Jackson County boasts a rich agricultural way of life, with farm stands, markets, and family farms on nearly every corner. Visitors can experience farming culture by visiting local farms and farmers' markets, where you can purchase fresh produce and other locally-made goods.
Whether you're seeking adventure or relaxation, Jackson County has something for everyone. With its stunning natural beauty and welcoming atmosphere, Jackson County is a must-visit destination for anyone seeking an authentic Florida experience. Plan your trip today and discover the natural wonders of this hidden gem at the top of Florida.